residential
air duct cleaning
cleaning frequency:
every 3-5 years
INDOOR AIR POLLUTION RANKS AMONG THE TOP
deaths worldwide were attributed to indoor pollution in the latest year
OF OUR LIVES ARE SPENT INDOORS
THE AVERAGE HOME COLLECTS
or more quarts of air per day
INDOOR AIR IS CIRCULATED UP TO
PER HOUR THROUGH YOUR HOME
MORE POLLUTED THAN OUTDOOR AIR
what is air duct cleaning?
Air Duct Cleaning is the removal of containments from your ductwork. Your Air Ducts are conduits or passages used for heating, ventilation, and air conditioning to deliver and remove air throughout your home. Air Ducts become contaminated with dust, mold, dirt, construction debris, bacteria, dust mites, soot, nicotine, pet dander and debris as a result of standard living, construction, renovations, pets, smoking, dead skin cells, etc. 
why is air duct cleaning important?
The containments that infiltrate your ductwork will build up overtime. As air passes through your ductwork, it is circulating those containments throughout all areas of your home. In fact, air circulates throughout your home up 5 to 7 times per hour, which means those same containments composed of dust, mold, dirt, construction debris, bacteria, dust mites, soot, nicotine, pet dander and debris are being transported and circulated too.
Additionally, the build up of containments in your ductwork restricts air flow causing your HVAC system to work harder and shortening its life span.
do you need air duct cleaning?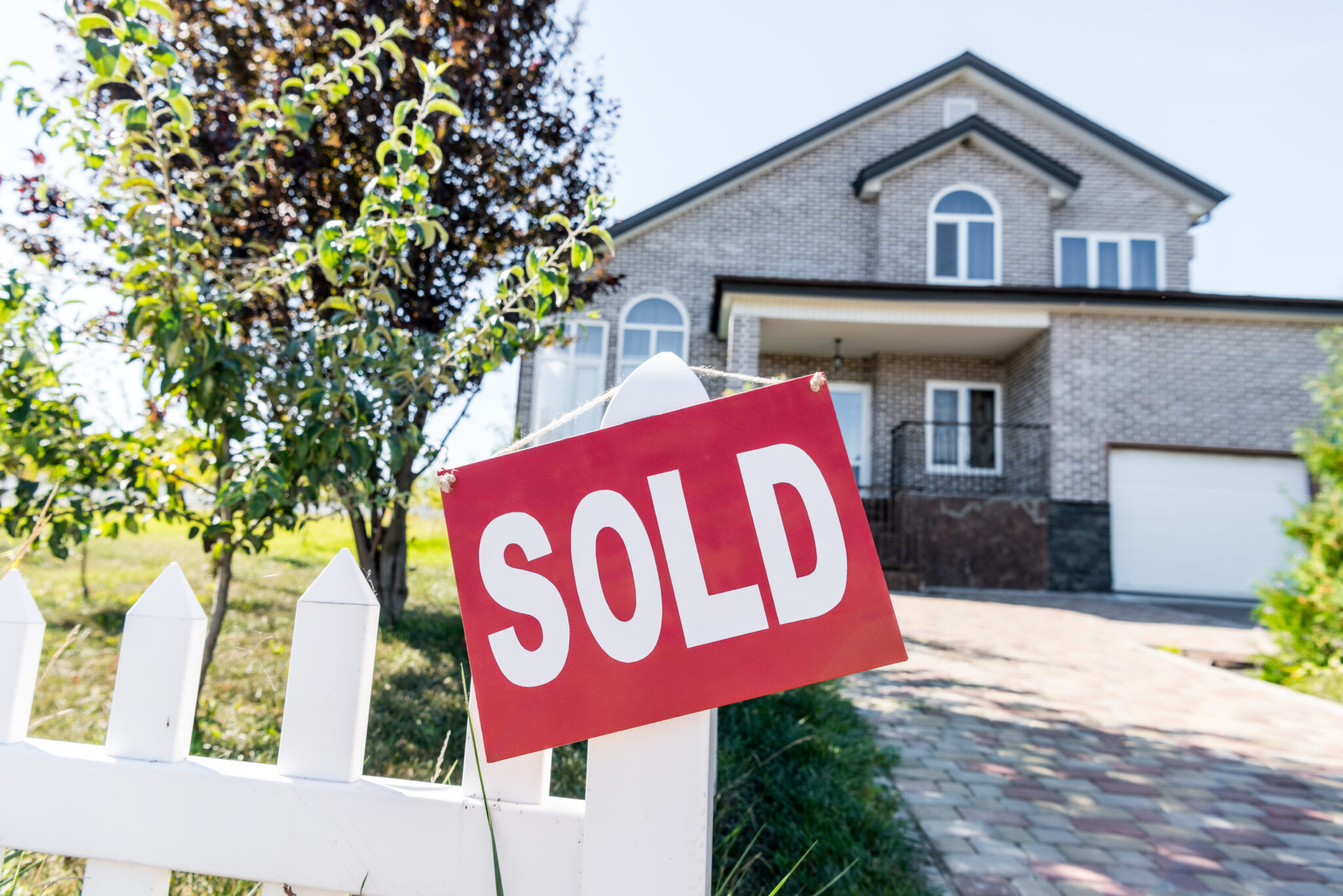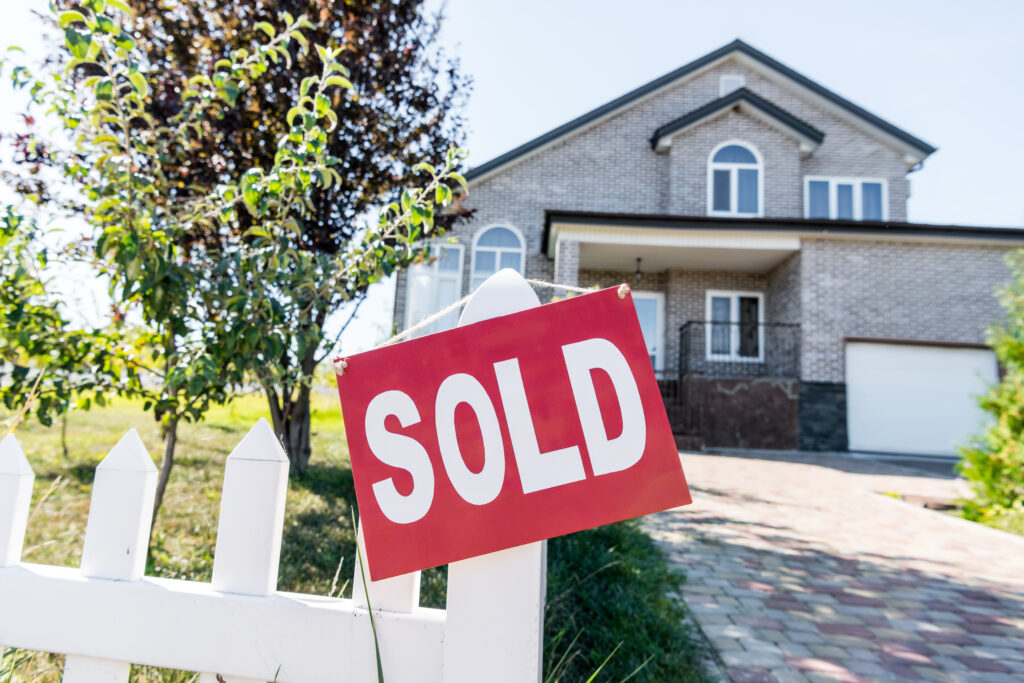 If previous home owners had pets of smoked cigarettes, these odors will linger long after they leave. Cleaning the carpets and/or priming/painting the walls will help eliminate these odors; however, in many cases, it will not eliminate them.  That's where duct cleaning comes in! Dust within your ducts hold smells such musty odors, nicotine, pet odors and/or numerous other smells. We clean and treat the HVAC system with an Antimicrobial to rid these odors once and for all.
Does your home have poor indoor air quality?
There are some key indicators that you can visibly see to tell you if you have poor indoor air quality within your home:
1. Do your vent/register covers have dust build-up? 
2. Is the ceiling or wall around the vent black? 
3. Is there dust building up on your furniture or desk? 
4. Are you dusting more frequently? 
5. Have you not cleaned your air ducts in the last 3-5 years? 
 IF  VENT REGISTER COVERS LOOK LIKE THE IMAGES BELOW, YOU NEED AN AIR DUCT CLEANING!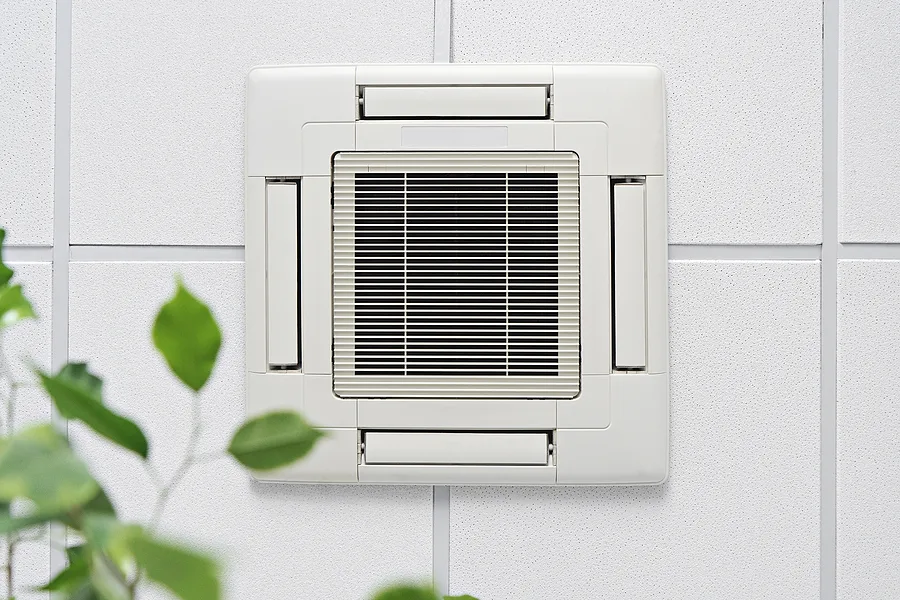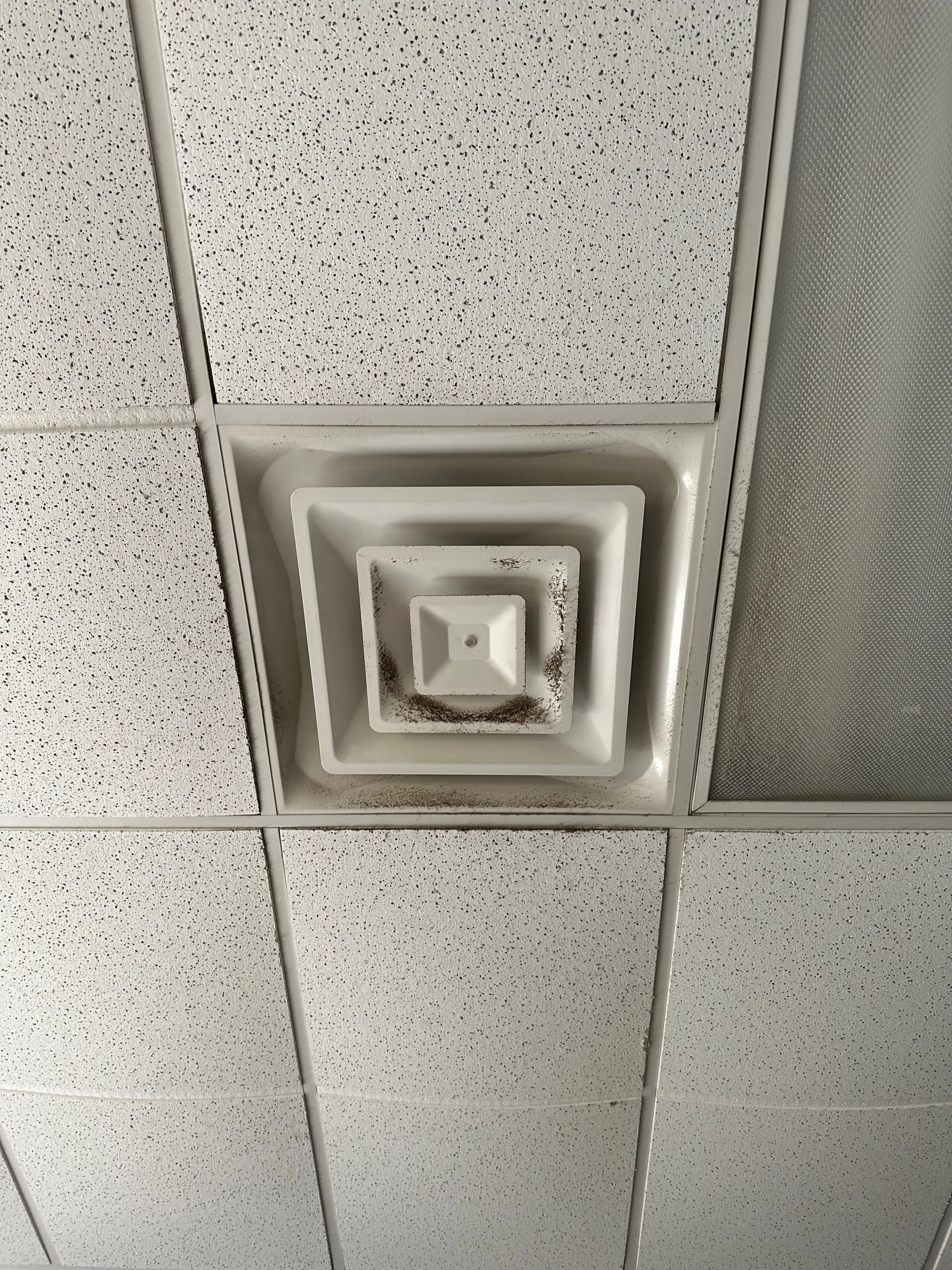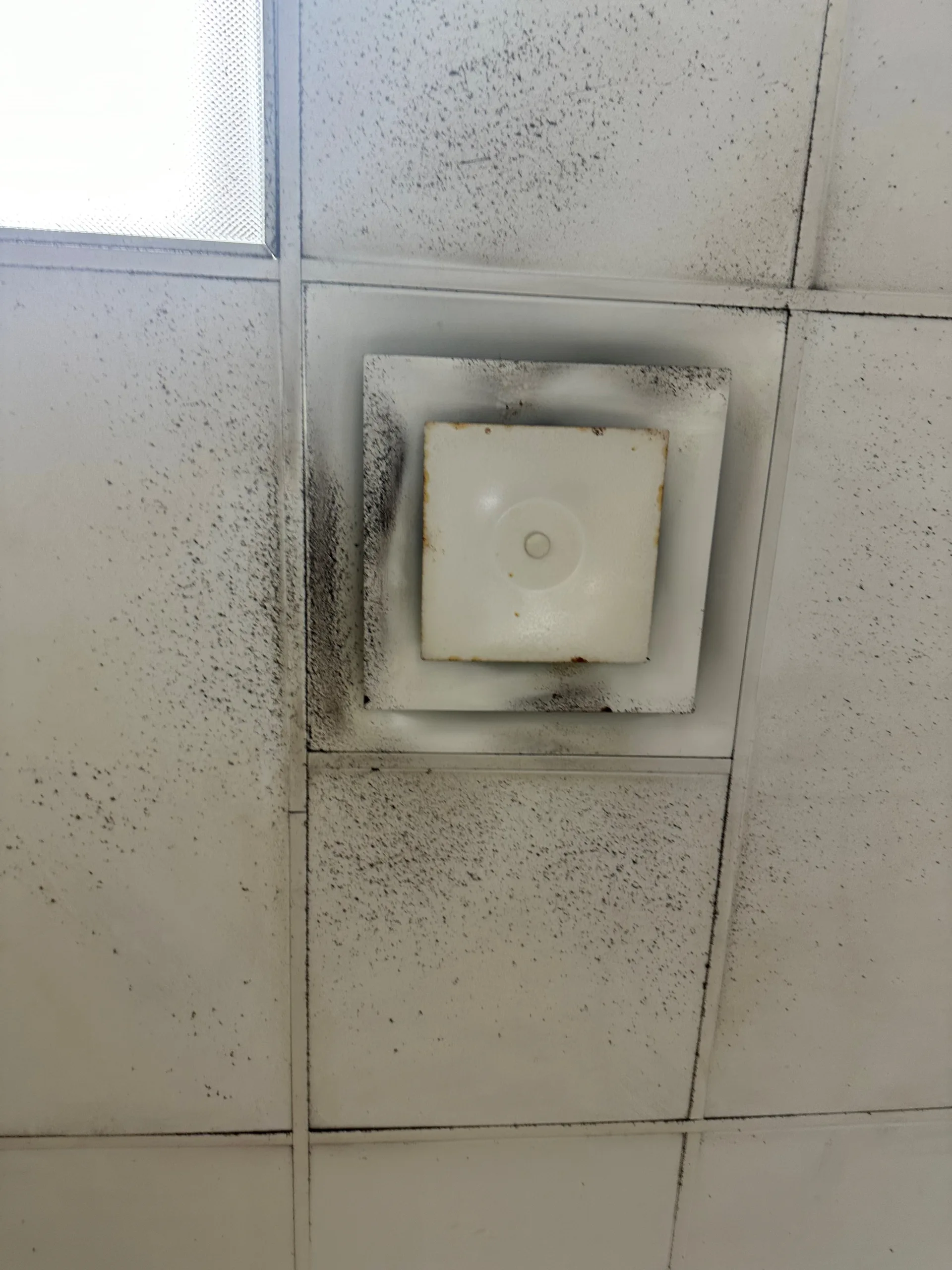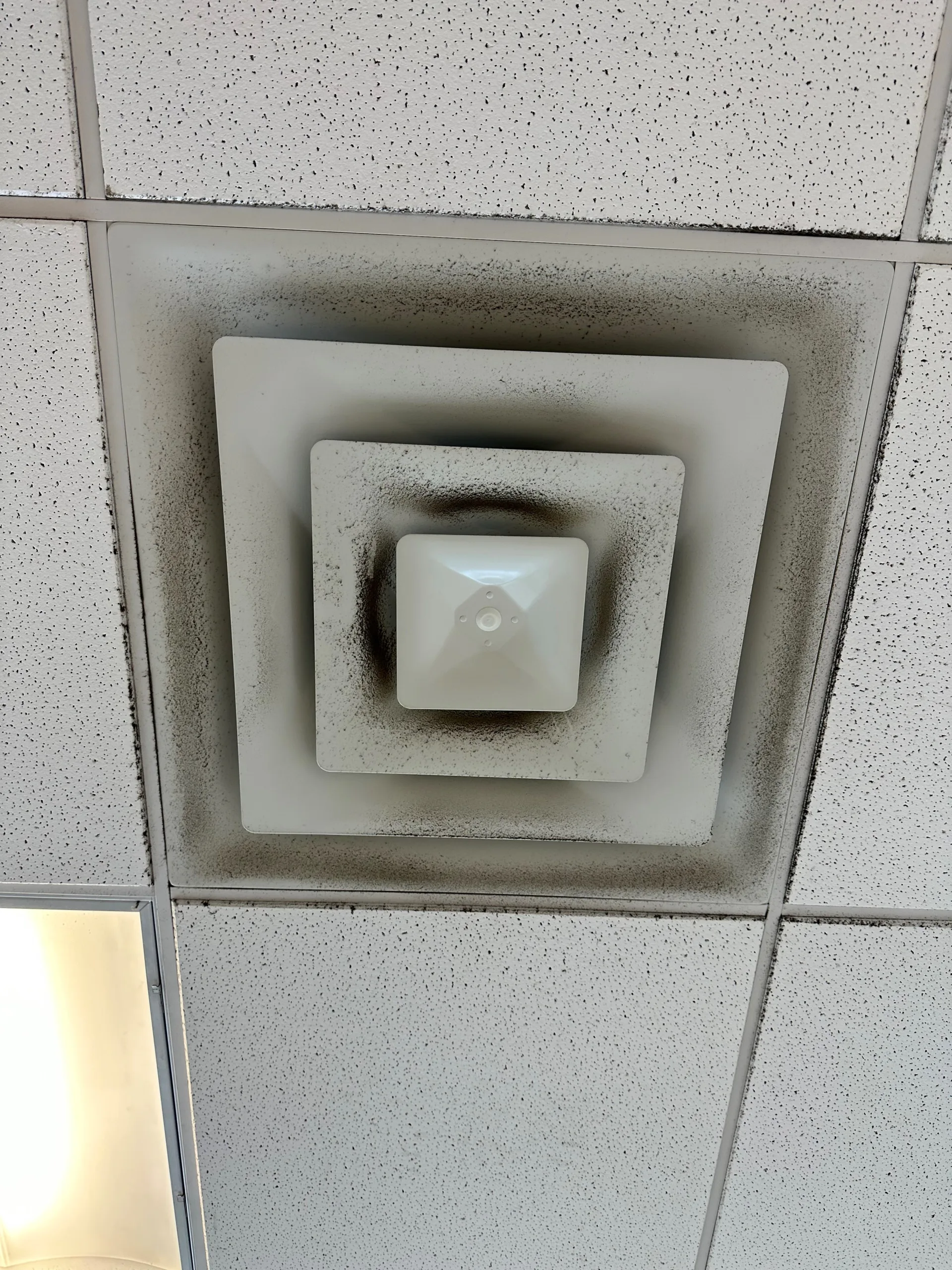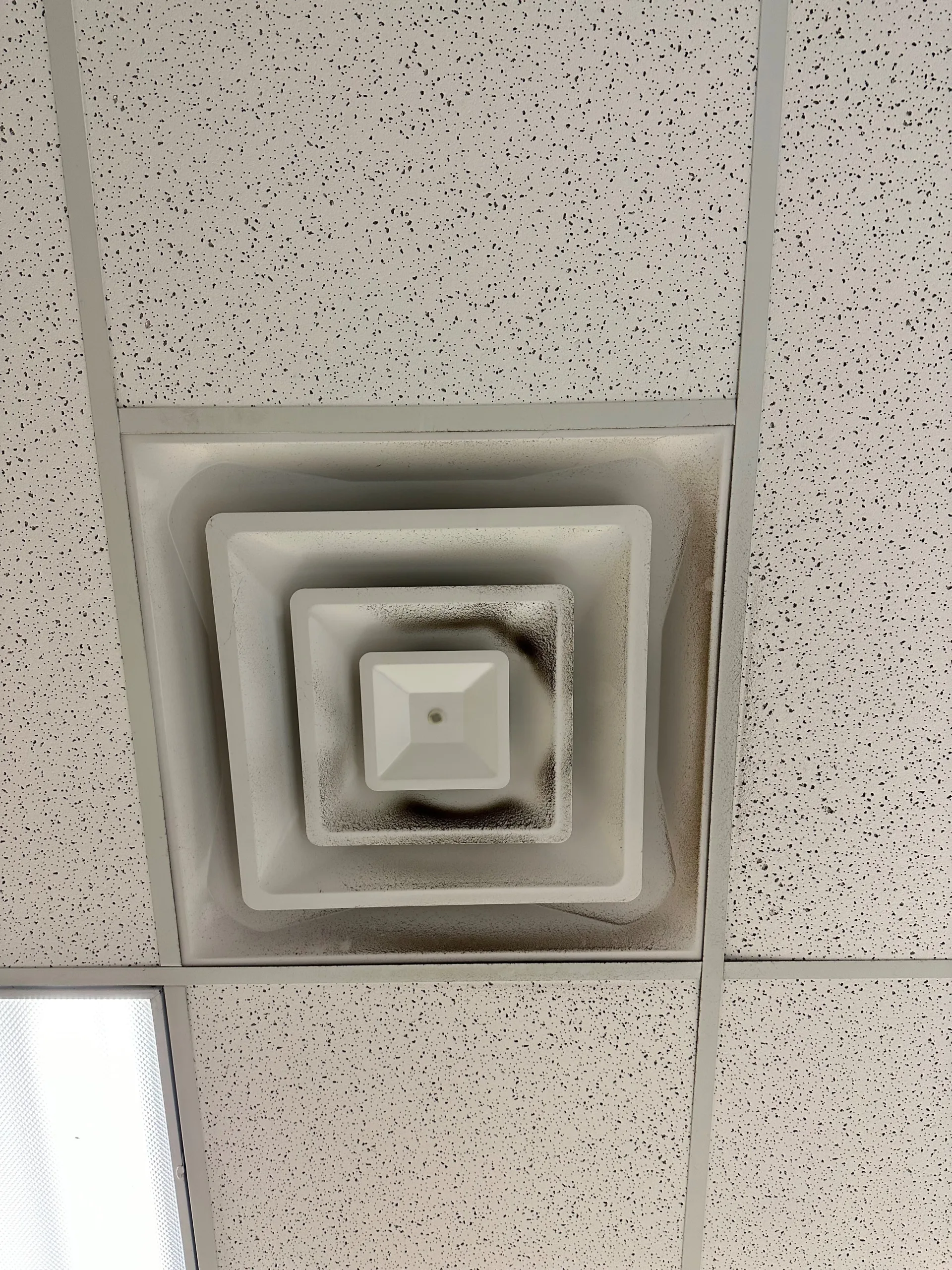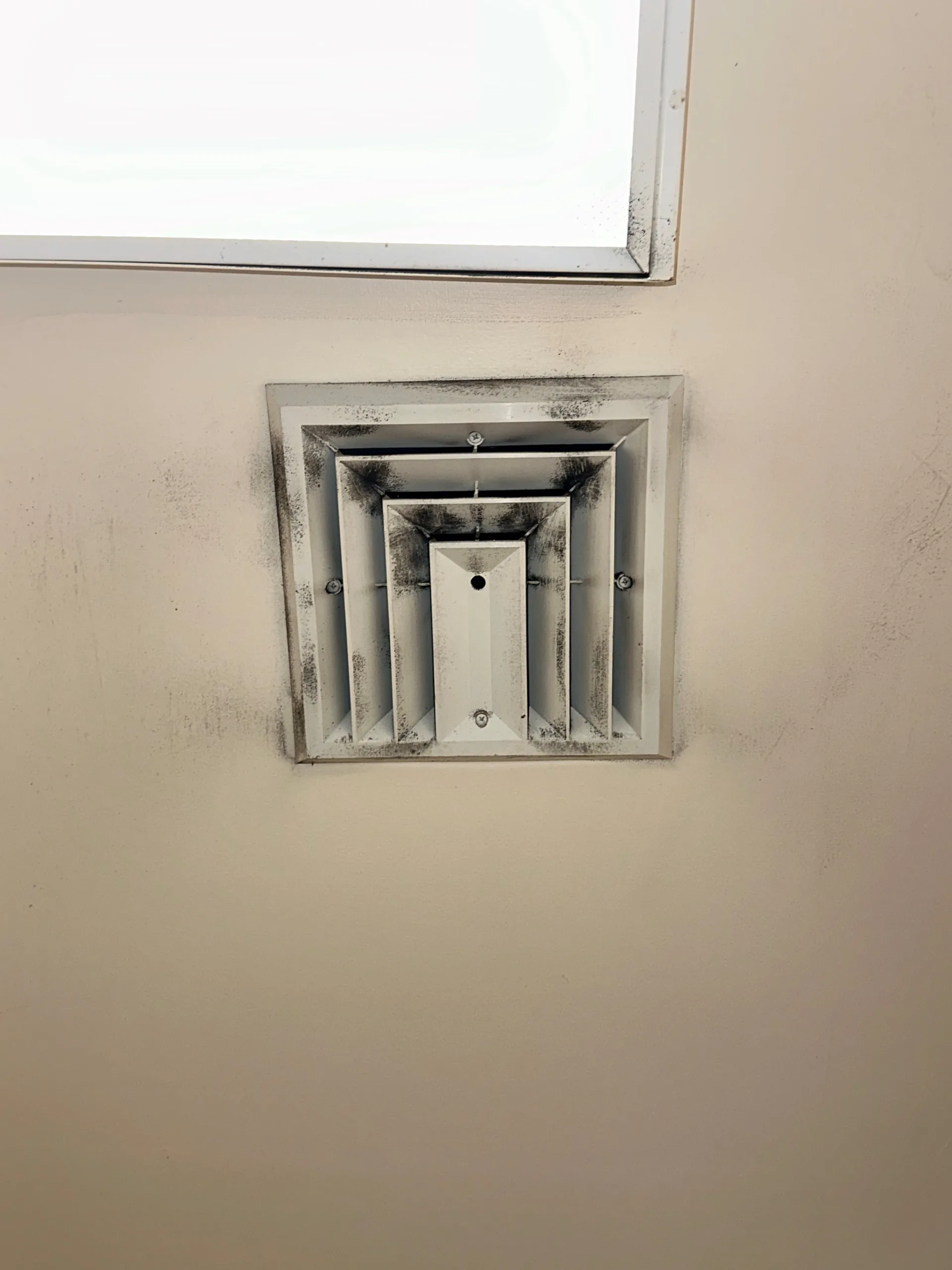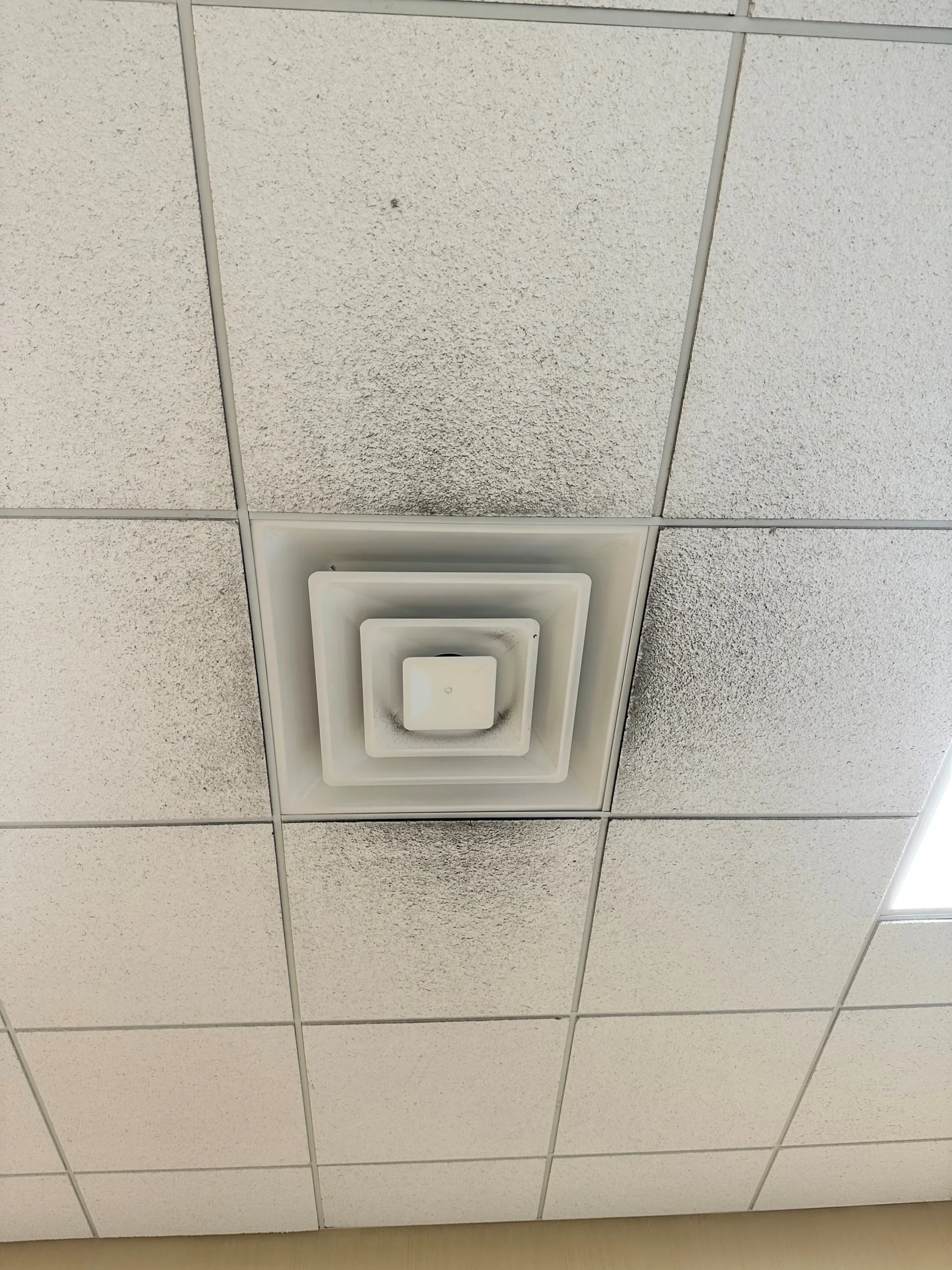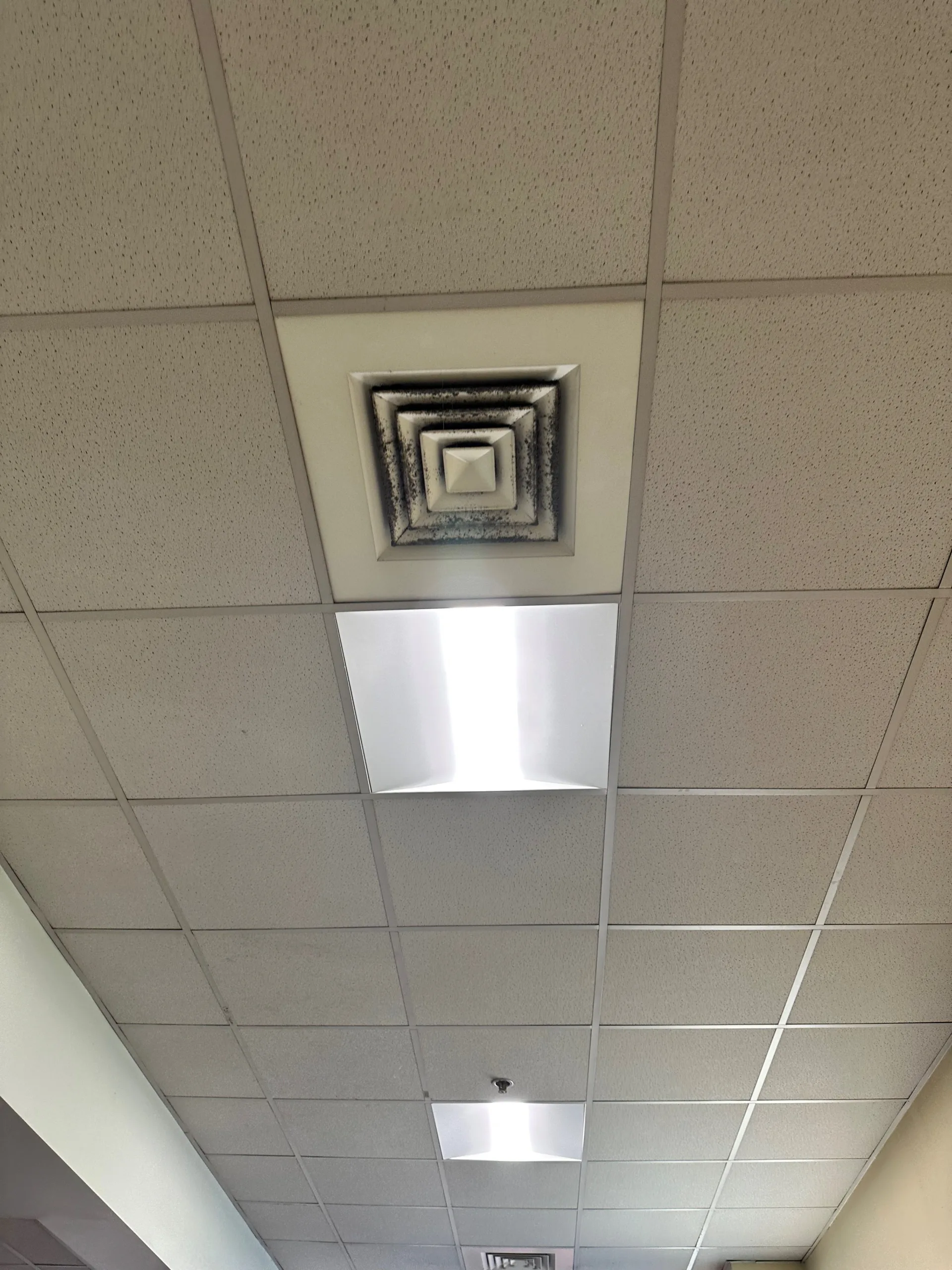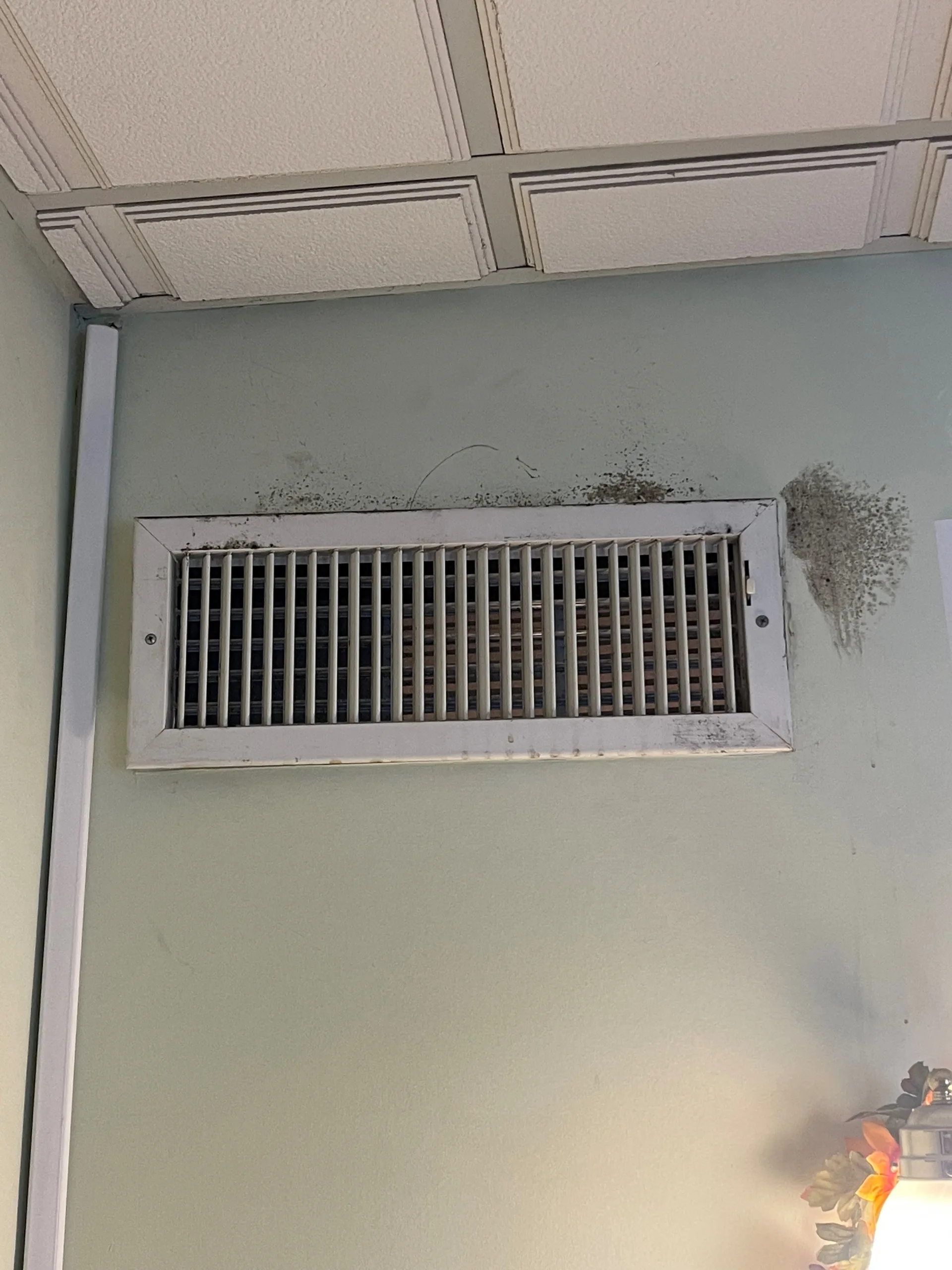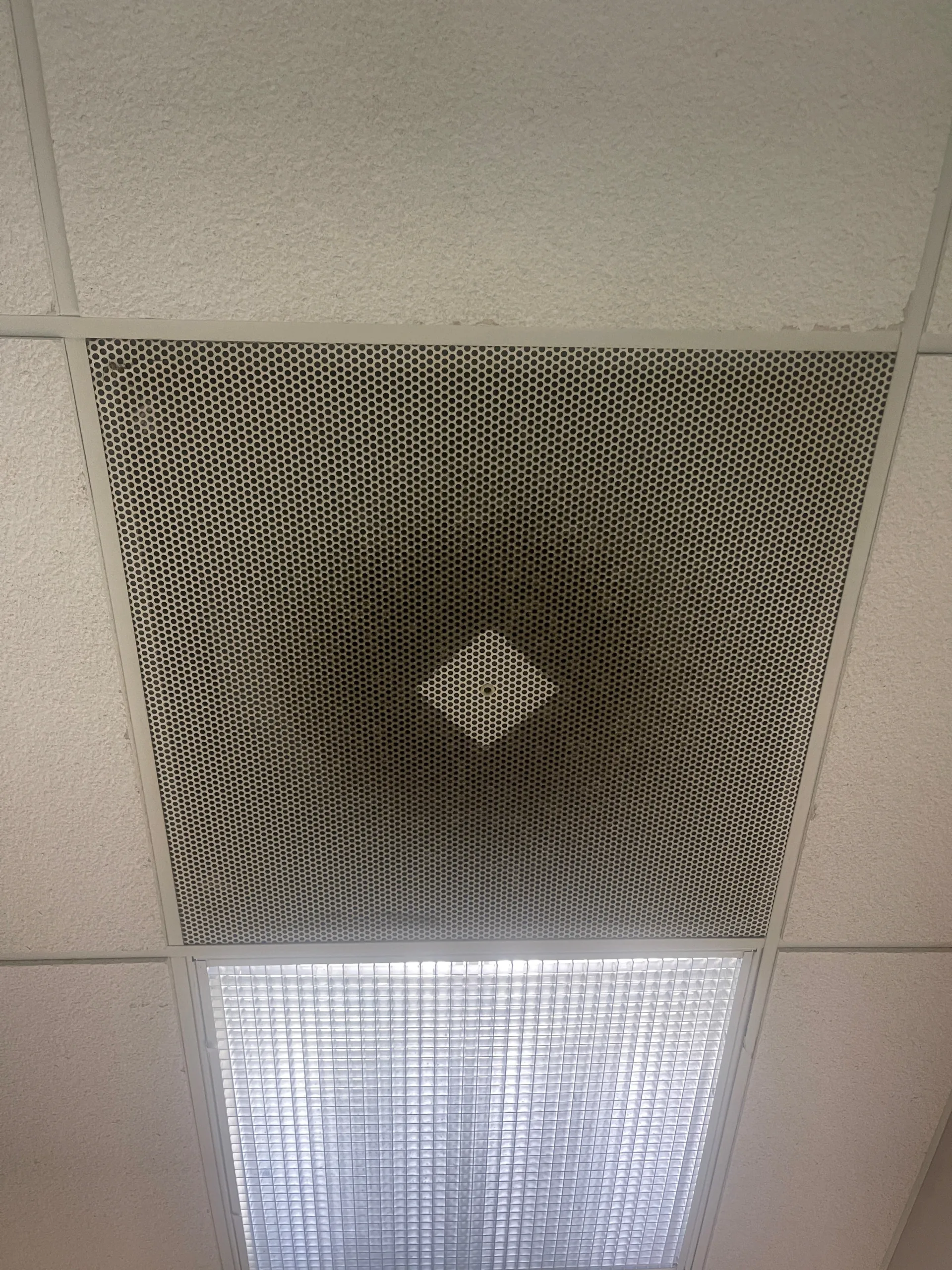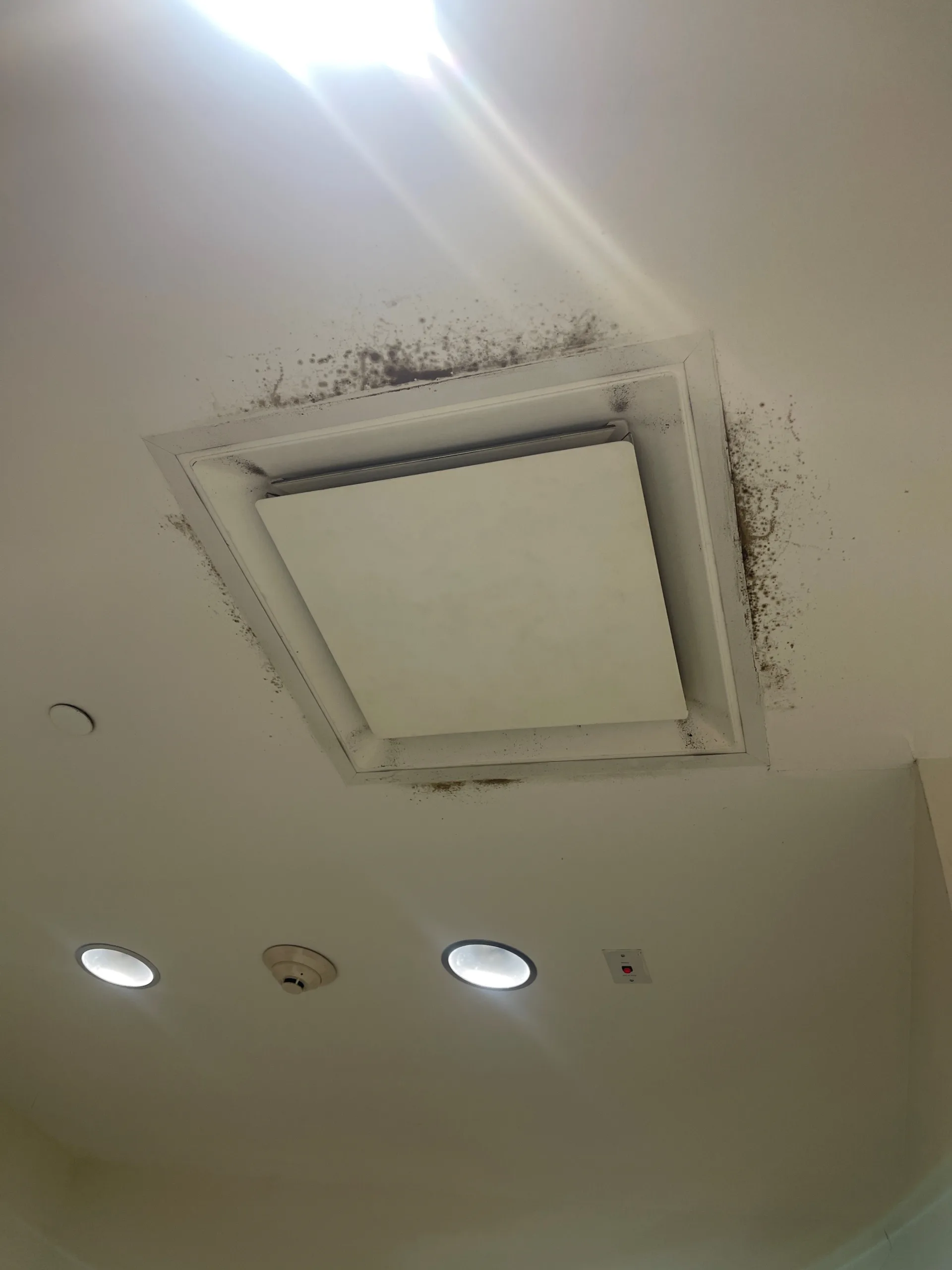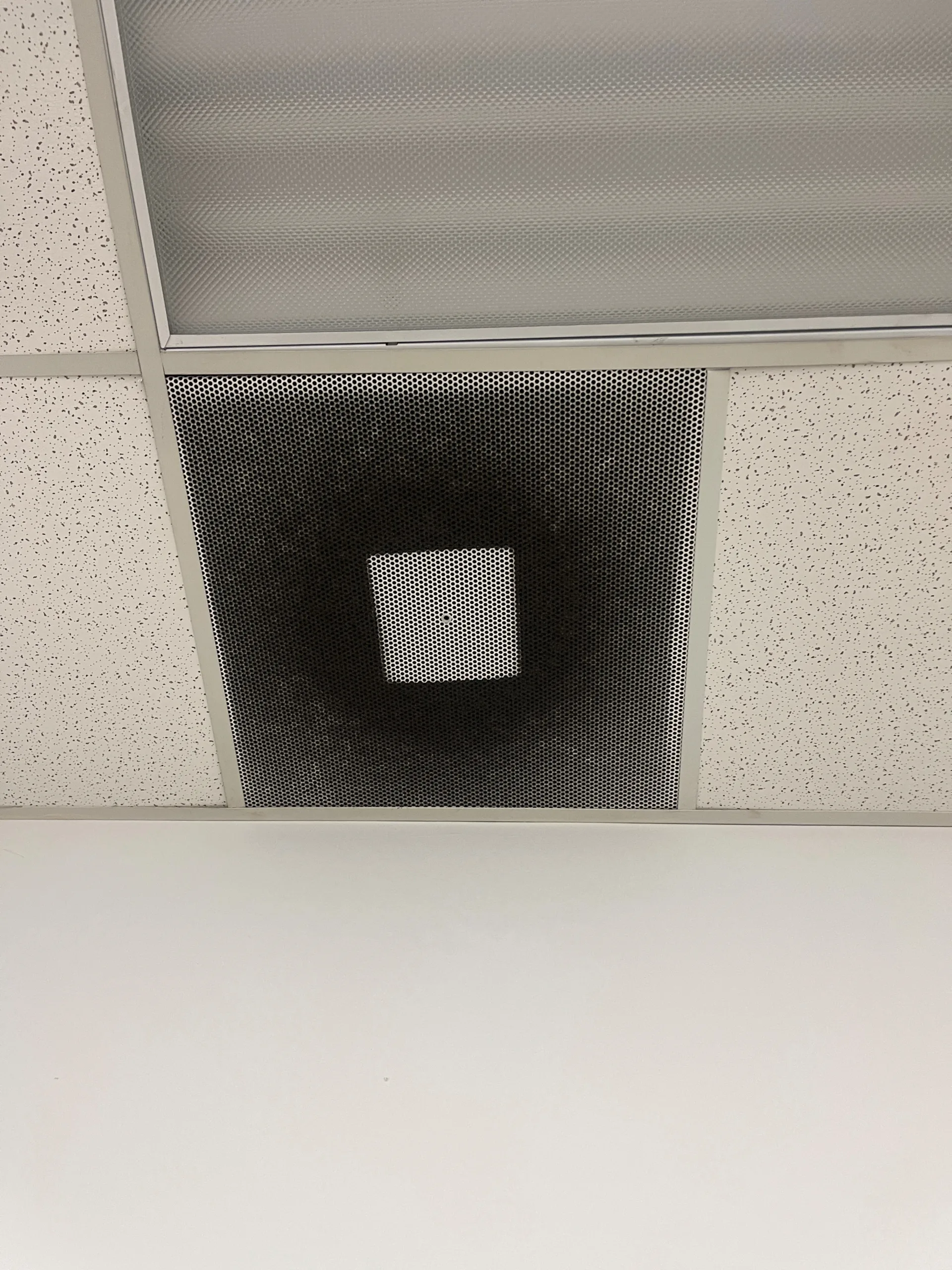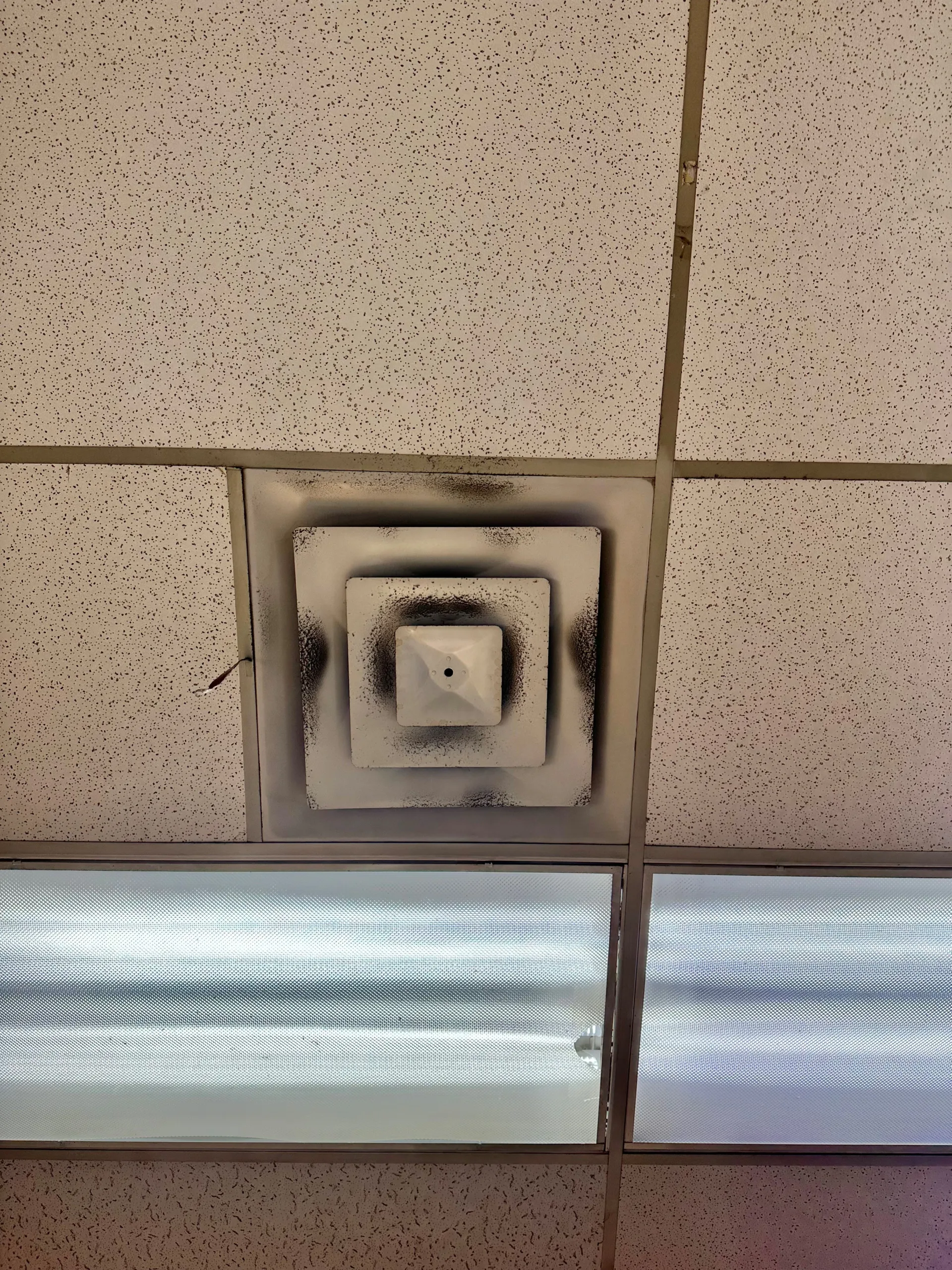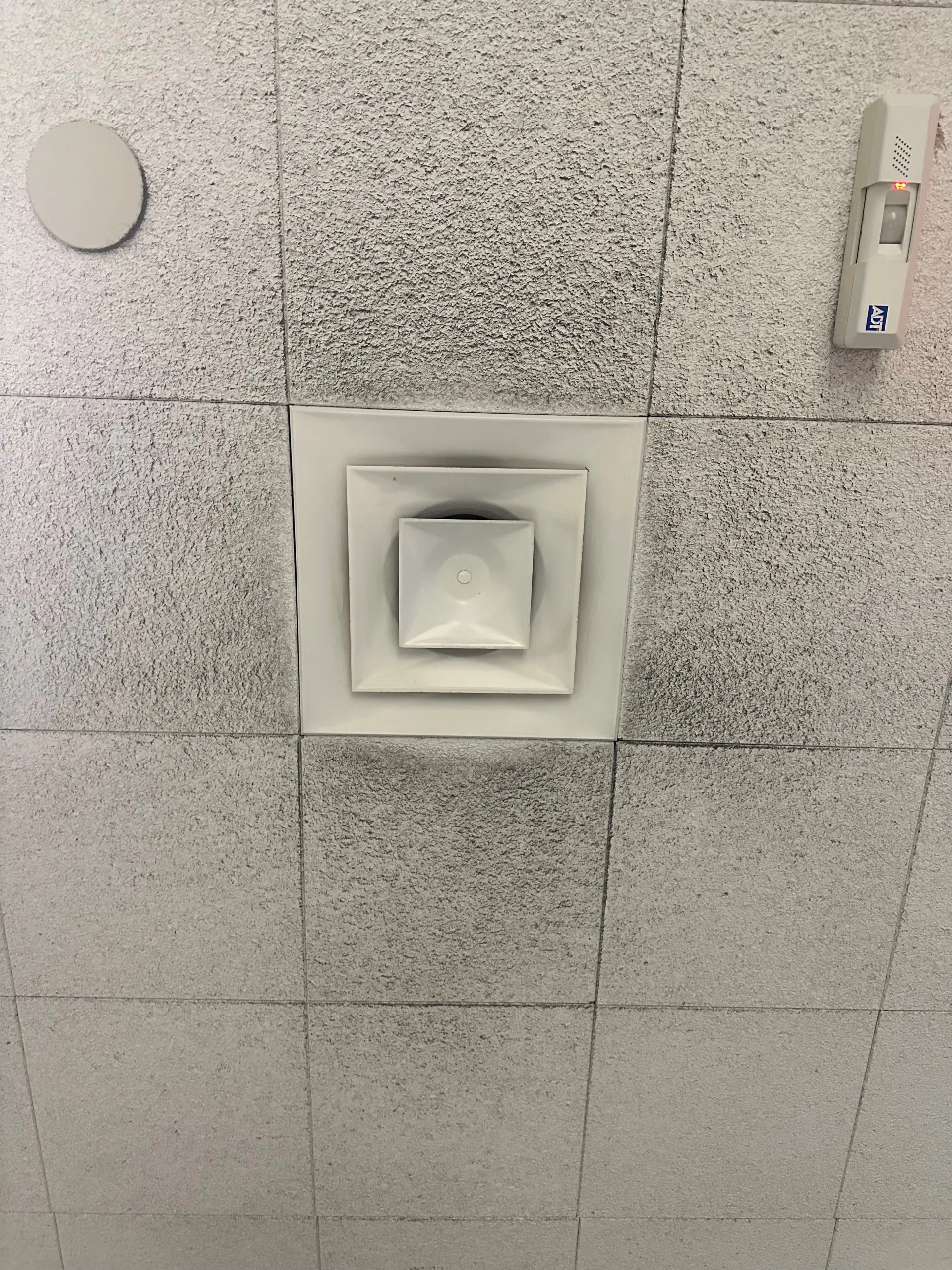 Advanced Air Duct Cleaning Residential Service
Air Duct cleaning In Philadelphia
Residential Service In NJ
what happens the day of service?
Upon Arrival, technicians will:
STEP ONE
Run 8-inch vacuum line to the supply and return trunk line of your home, which puts the system under negative vacuum.
STEP TWO
Remove and wash all vent covers.
STEP THREE
190 pounds of force per square inch (psi) of compressed air and/or air charge dislodgers are brought to every single vent in your home to force all dust and debris back to the main trunk line.
STEP FOUR
Air charged dislodgers are then sent down all main trunk lines to dislodge all dust and debris as the negative vacuum pulls contaminants back into the vacuum truck.
STEP FIVE
Finally, your HVAC system is treated with an anti-microbial treatment utilized to kill any mold or bacteria.
At Completion, technicians will:
Sources of indoor air pollution that are common in every home! 
Combustion sources: gas, oil, kerosene and wood stoves or fireplaces, tobacco smoke

Building materials: insulation, carpet, cabinetry, pressed wood products

Chemical products: cleaning products, personal care products, glues, pastes etc 

Outdoor sources: molds, radon, pesticides, pollen, outdoor air pollution

Others may include pet dander, dust mites, molds, viruses, dust 
have questions about
air duct cleaning?
have questions about air duct cleaning?
Advanced Air Duct Cleaning has answers
how often should I have my air ducts cleaned?
A good rule of thumb is to clean your ducts every three to five years according to the National Air Duct Cleaning Association (NADCA) This is the minimum, as this is the length of time that it can take for your air ducts to fill back up with dirt, dust and other debris after a thorough cleaning. However, some homes may require more frequent cleanings. According to NADCA, you may want to have your air ducts cleaned more frequently if you:
Live in an older home

Have pets

Have someone with respiratory illness at home

Have allergies or live with someone with allergies

Have a problem with dust

Have a smoker in the home

Have heat and air conditioning that are separate systems.
Does air duct cleaning leave a mess behind?
It is a common misconception that air duct cleaning will distribute dust and debris throughout your home during the cleaning process. Consumers are concerned that their home, furniture, and contents in their home will be left covered in dust. This is ONLY the case when proper equipment is not used to complete the job. 
At Advanced Air Duct Cleaning, we use 16,000 CFM power vacuum trucks. The vacuum power is strong enough to ensure that no dust or debris comes back into your home. The containments are pulled back into the truck- leaving no new mess behind.
How to choose an air duct cleaning company?
Use the following checklist as a guide when selecting an Air Duct Cleaning Professional:
Check the longevity of the company

Check their reviews online and from various sources

Ask for a list of previous clients for jobs completed

Get proof the company is properly licensed and adequately insured

Verify that the company is certified by NADCA to perform the work

Ask if the company will take before and after pictures to demonstrate the success of job completion

Inquire into the type of equipment the company will use
why choose a NADCA certified company?
To become a member of NADCA, the air duct cleaning company must meet specific requirements including having Certified Air System Cleaning Specialists (ASCS) on staff. 

An ASCS must pass the NADCA certification examination, demonstrating extensive knowledge in HVAC design and cleaning methodologies. Additionally, they are required to maintain their certification through annual continuing education.

All NADCA members are required to sign a code of ethics agreeing to protect you the consumer and follow of standards set forth by NADCA.
how much should an air duct cleaning cost?
The average cost of a proper single HVAC system air duct cleaning by NADCA and EPA standards typically runs from $450 to $1000 depending on the size of the home.
Things to know regarding your indoor air quality
Indoor Air Contaminants Damage More than Respiratory Health:  The range of indoor air pollutants includes VOCs, phthalates, PBDEs, mold, pollen, pet dander, radon, and more. Most of these qualify as fine or ultra-fine particulate matter that are easily inhaled and can pass into the bloodstream, and even cross the blood-brain barrier. Dry eyes, headaches, nasal congestion, fatigue, and even nausea are common symptoms. Serious concerns such as asthma, lung infections, or even lung cancer have been linked to exposure. Particles which enter the bloodstream have been associated with stroke and depression in adults, and children have shown increased systemic inflammation, immune dysfunction, and neural distress.

Poor Quality Air Exacerbates Asthma: Since the early 1980s, the occurrence of asthma has been on the rise for everyone – all races, classes, and ages. Simply put, asthma is a silent epidemic that has a disastrous effect on quality of life. In 1999, about 20 million Americans suffered from asthma, or about 1 in 14. In 2011, the number had increased to around 25 million Americans, or 1 in 12. 

IAQ is a Top 5 Health Risk: The United States EPA ranks indoor air quality as a top five environmental risk to public health. EPA studies found indoor air pollutants were generally 2 to 5 times greater than outdoor pollution levels. In some cases, indoor air pollution was 100x greater.  There are many reasons why this is the case, including poor ventilation, the burning of toxic candles, use of air fresheners, chemical laden household cleaners, and more.

The Elderly Suffer Most- Many elderly spend the majority of their day inside, whether in their own homes or in care centers. Some estimates suggest the average time spent indoors is 19-20 hours a day. A Portuguese study found that elderly patients in elderly care centers faced exposure to high concentrations of fungus which could negatively affect their respiratory health.
Source: Dr. Edward Group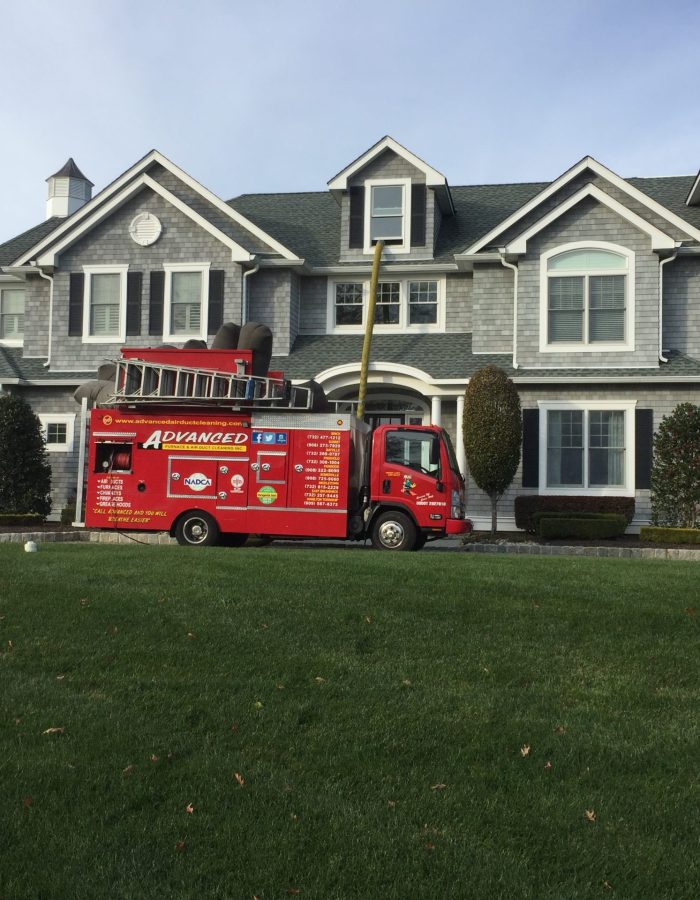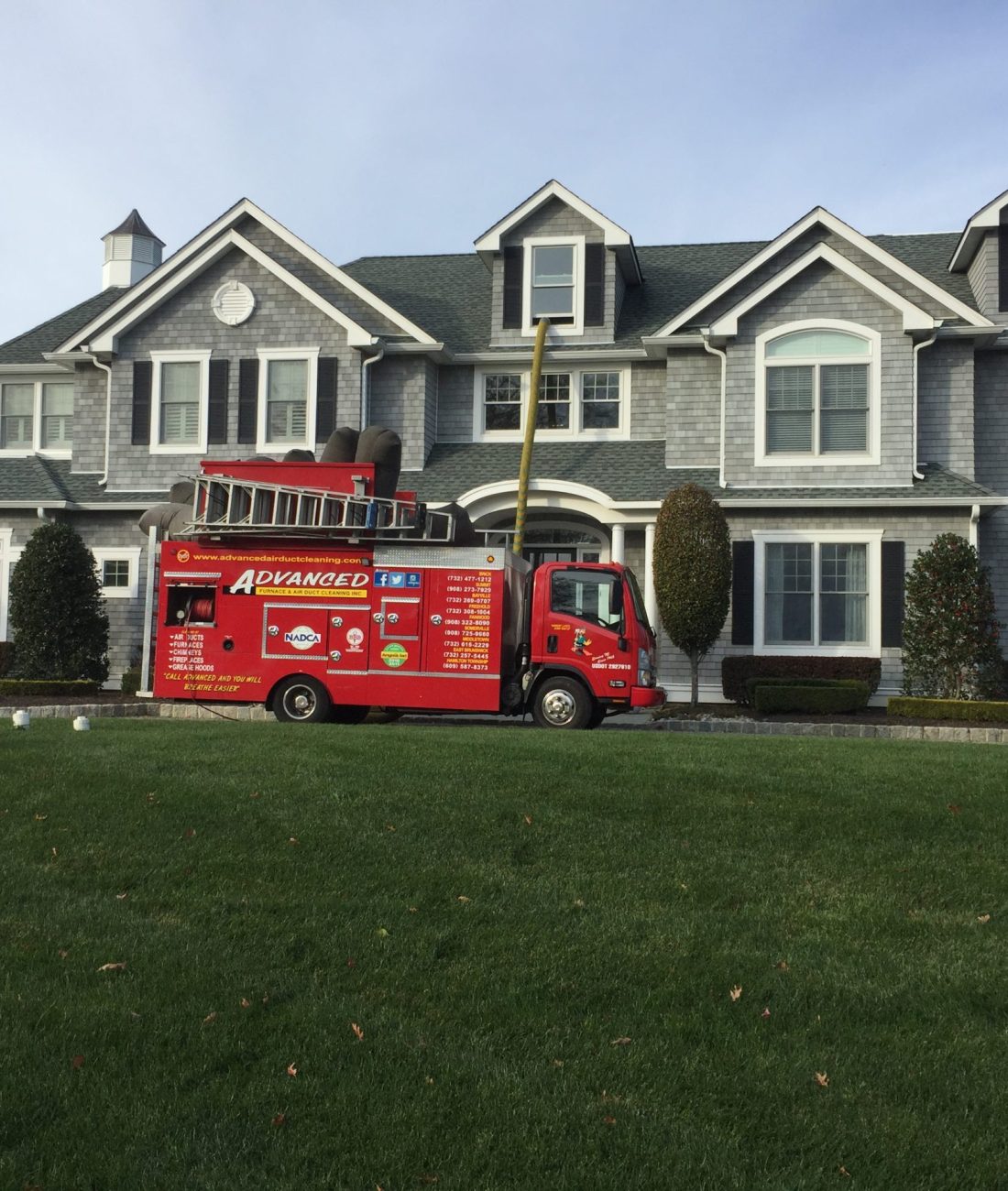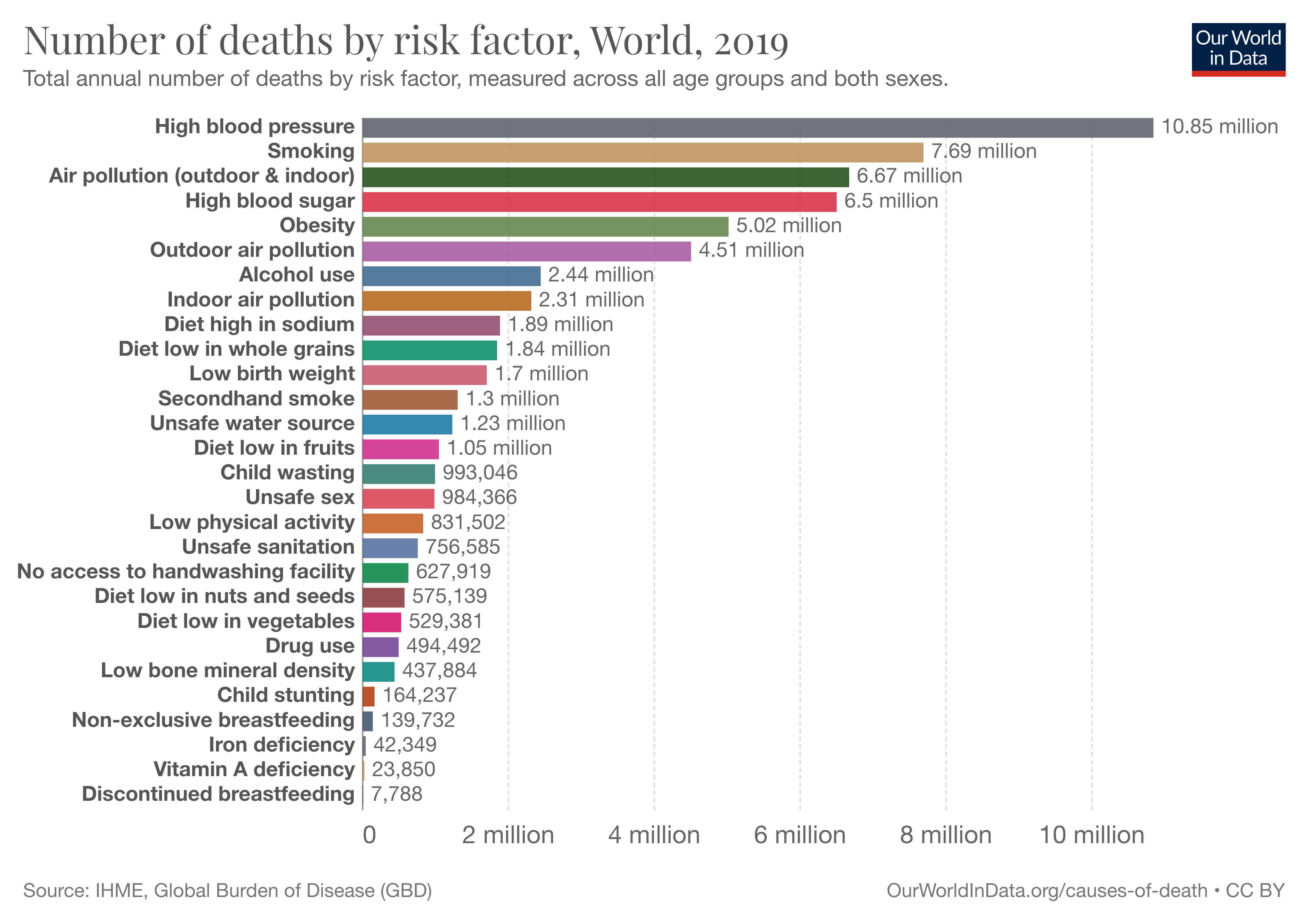 Even though this chart outlines indoor and outdoor air pollution, indoor air pollution was responsible for 2.31 million of these deaths.(4.1% of global deaths).
residential AIR DUCT CLEANING TESTIMONIALS
After a disaster with Stanley Steemer, advanced squeezed me in in an emergency when every other company told me two months out the two gentlemen were completely knowledgeable and professional and very helpful especially after we just went through a nightmare with mold. They left me feeling confident that the job was done right.highly recommend!!!!
They were punctual and explained the whole project to me before beginning. Laid down floor protectants and we're meticulous with their approach. Very friendly and knowledgeable.
Randy and his team were courteous, professional, explained their process, and worked very efficiently to clean the ducts in my home. I was really impressed with their work. There wasn't a trace of dust left in the areas they worked after they finished. Excellent job!
Your Staff is EXCELLENT Both in your office and your technician that came to my home. I cannot express how satisfied I am with Advanced Furnace. It was ABSOLUTELY a wonderful experience. I Highly recommend your company to anyone that needs your service. Bravo finally a company that is truly dependable and does an EXCELLENT service.
Easygoing, very professional and fast. One of the most enjoyable vendors I used during my remodeling of my home.
This company is excellent. Great customer service, solid professional technicians and exceptional quality service. We had a fire in our home and Advanced went out of the way to make sure our home was safe...clean and healthy for us to return and use our heat and air and sent us photos of the work....wow!
I had my Air Ducts cleaned 4 years ago by another company, no way did they do the job like Advanced! | was amazed by the thorough job he did. We didn't get that service before! I will definitely be calling them again!
Night and day difference. If you care about your family this is a must!
Had our new home done today after construction and it was amazing! I can't wait to see the quality in the air and finally stop seeing dust everywhere! Not to mention all the random things they found in the vents... people are strange! Thank you so much! This was great!
Two young guys did a wonderful job! Took the time to cover all the furniture. Cleaned every cover to vents. Wore booties over their shoes when they came into the house. Very polite and respectful people!
Very professional from quote to service to clean up. The techs arrived on time and took the time to explain what the game plan was for my duct cleaning. They were thorough and meticulous. I would use them again.
Following a major construction our contractor, Fred recommended your company for a thorough home duct cleaning of our home. What a great recommendation! Thank you so very much! Your guys were on time and incredibly thorough!!! House smells great/fresh! Awesome service.
Randy did a great job. We just moved into a house and the vents were extremely dusty and dirty. Our furniture would have a layer of dust after 4-5 hours. It's been several days and our furniture is still clean. Randy worked for several hours and we can already tell that the air is cleaner.