industrial
air duct cleaning
of all homes have leaky ducts
of your heated and cool air leaks out of your ducts
Annual savings of anywhere from
annually per system when you Aeroseal your ducts
is wasted every year in the USA 
of every $1 you spend is on wasted energy 
air duct cleaning for your business
As a business, we thoroughly understand the importance of keeping your company running efficiently by maintaining a productive, safe, and healthful work environment. including employee retention. A major factor to maintain a clean environment is indoor air quality. According to the Environmental Protection Agency (EPA), indoor air is five to seven times more polluted than outdoor air. Poor indoor air quality can increase absenteeism, resulting in decreased productivity. It can lead to dissatisfaction among your workforce and reduce employee retention The EPA ranks indoor air pollution (also known as sick building syndrome) among the top five environmental risks to public health. Contaminants trapped in your duct work are a large contributor to poor indoor air quality. If you want to improve the indoor air quality in your workplace, start by hiring a National Air Duct Cleaning Association (NADCA) Certified Professional.
DO YOU NEED AIR DUCT CLEANING?
Air Duct Cleaning in action
Air Vent Cleaning In New Jersey
air duct cleaning process
NADCA recommends cleaning the entire HVAC system, including the following components:
The most effective way to clean air ducts is to employ source removal methods of cleaning. This requires a contractor to place the HVAC system under negative pressure by using a specialized, powerful vacuum. While the vacuum draws air through the system, air charged whips are inserted into the ducts to dislodge dirt and debris that have adhered to interior surfaces. The unstuck dirt and debris travel down the ducts into the vacuum, out of the system, and the building while leaving no mess behind.
have questions about
air duct cleaning?
have questions about air duct cleaning?
Advanced Air Duct Cleaning has answers
As a leader in the industry, NADCA sets the standards for professional cleaning. Air Duct Cleaning can provide numerous benefits including:
Cleaner indoor air quality resulting in a healthier environment

Lower operational and maintenance costs

Energy savings due to improved heating/cooling equipment efficiency

Greater work productivity due to fewer illnesses

Improved government inspection ratings

Cleaner offices, classrooms, facilities, and other workplace environments

A more professional image with an improved environment
How often should the air ducts be cleaned?
Air Duct Cleaning should be a part of your regular HVAC maintenance schedule to ensure the system is operating at maximum capacity. NADCA recommends cleaning your air ducts every three to five years; however, the need for air duct cleaning can vary based on the environment of your industry. For example, food manufacturers, hair salons, dog groomers, and manufacturing facilities create combustible hazards. Due to the nature of their work, these types of industries require more frequent cleanings. The healthcare industry may also need duct cleaning services on a more frequent basis to help ensure patient safety.
How long does it take to clean an industrial system?
The time needed to clean an industrial air duct system varies depending on the size, scope, and availability of the facility for job completion. Following a proper onsite estimate, we are able to provide the number of man hours necessary to complete the job. Things we evaluate during an estimate to determine length of time and price are:
System size

System accessibility

Type of ductwork

Level of contamination

Number of crew members required

Any special equipment needed
How to choose an air duct cleaning company?
When selecting an Air Duct Cleaning Professional, use the following checklist as a guide:
Check company longevity 

Check their reviews online from multiple sources

Ask for references from previous clients for jobs completed

Get proof the company is properly licensed and adequately insured

Verify that the company is NADCA certified to perform the work

Ask if the company will take before and after pictures to demonstrate the success of job completion

Inquire into the type of equipment the company will use

Provides a written contract 
why choose a NADCA certified company?
To become a member of NADCA, the air duct cleaning company must meet specific requirements including having Certified Air System Cleaning Specialists (ASCS) on staff. 
An ASCS must pass the NADCA certification examination, demonstrating extensive knowledge in HVAC design and cleaning methodologies. They are also required to maintain their certification through annual continuing education.
All NADCA members are required to sign a code of ethics agreeing to protect you, the consumer, and follow standards set forth by NADCA.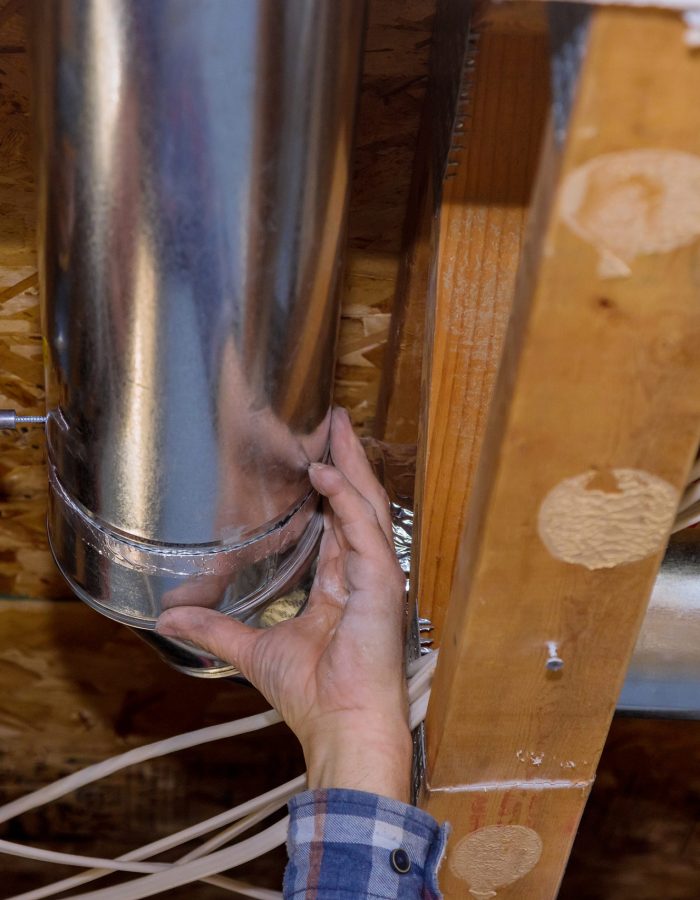 industrial AIR DUCT CLEANING TESTIMONIALS
They were punctual and explained the whole project to me before beginning. Laid down floor protectants and we're meticulous with their approach. Very friendly and knowledgeable.
Randy and his team were courteous, professional, explained their process, and worked very efficiently to clean the ducts in my home. I was really impressed with their work. There wasn't a trace of dust left in the areas they worked after they finished. Excellent job!
Your Staff is EXCELLENT Both in your office and your technician that came to my home. I cannot express how satisfied I am with Advanced Furnace. It was ABSOLUTELY a wonderful experience. I Highly recommend your company to anyone that needs your service. Bravo finally a company that is truly dependable and does an EXCELLENT service.
Easygoing, very professional and fast. One of the most enjoyable vendors I used during my remodeling of my home.
This company is excellent. Great customer service, solid professional technicians and exceptional quality service. We had a fire in our home and Advanced went out of the way to make sure our home was safe...clean and healthy for us to return and use our heat and air and sent us photos of the work....wow!
I had my Air Ducts cleaned 4 years ago by another company, no way did they do the job like Advanced! | was amazed by the thorough job he did. We didn't get that service before! I will definitely be calling them again!
Night and day difference. If you care about your family this is a must!
Had our new home done today after construction and it was amazing! I can't wait to see the quality in the air and finally stop seeing dust everywhere! Not to mention all the random things they found in the vents... people are strange! Thank you so much! This was great!
Two young guys did a wonderful job! Took the time to cover all the furniture. Cleaned every cover to vents. Wore booties over their shoes when they came into the house. Very polite and respectful people!
Very professional from quote to service to clean up. The techs arrived on time and took the time to explain what the game plan was for my duct cleaning. They were thorough and meticulous. I would use them again.