Free Onsite Estimates Offered
commercial
dryer vent cleaning
of all homes have leaky ducts
of your heated and cool air leaks out of your ducts
Annual savings of anywhere from
annually per system when you Aeroseal your ducts
is wasted every year in the USA 
of every $1 you spend is on wasted energy 
what is dryer vent cleaning?
Dryer vent cleaning is the cleaning of the dryer exhaust line from the back of the dryer to the exterior of the building. 
why is dryer vent cleaning important?
According to the National Fire Protection Association (NFPA), over 17,000 structural fires occur each year as a result of a dryer fire. The NFPA further states that the #1 cause of a dryer malfunction is not cleaning out the dryer vent, which accounts for 1/3 of all dryer fires. It also increases the efficiency of the dryer itself. The lint and debris that collects in the clothes dryer duct causes your dryer to work harder and run longer. A clogged vent could contribute to high levels of carbon monoxide or even cause a fire.
WARNING signs it's time to clean your dryer vent
The following can occur as a result of a clogged dryer vent: fires, wear and tear on the dryer, high utility bills and carbon monoxide poisoning.
As a part of your building's maintenance program, clean the lint out of the lint trap between each cycle and on a six to twelve month basis, call Advanced Furnace & Air Duct Cleaning for your professional dryer vent clean out. 
our dryer vent cleaning process
STEP ONE
Advanced connects our power vacuum truck to the duct behind the dryer. This puts the dryer duct under negative suction. 
STEP TWO
Next, our technician will go to the exterior, the point of exhaust located on the outside of the building. 
STEP THREE
Our air charged whip is sent down the dryer duct to dislodge all lint and debris.
STEP FOUR
As the lint and debris becomes dislodged, the negative suction pulls it back into the vacuum truck. Leaving no mess behind and ensuring a proper dryer vent cleaning.
How our process is different from the rest
The only fail proof way to guarantee the dryer duct is free of lint and debris is to ensure the dryer duct is under 100% negative suction. In order to get the dryer duct under complete suction, the dryer must be disconnected from the duct and then the duct must be connected to the vacuum truck as we send the air charged dislodger in from the exhaust point of the dryer duct, leaving no mess. We do not use a leaf blower or drill powered brush, as these methods often cause clogs.
We have the proper equipment to ensure this process is done properly to help prevent a dryer fire.
have questions about
dryer vent cleaning?
Advanced Air Duct Cleaning has answers
WHAT ARE BIRD GUARDS AND HOW DO THEY RELATE TO DRYER VENTS?
Birds and other small animals love dryer vents. They can build nests in the line causing serious clogs. You can discourage animals from claiming your dryer vent line as their new warm toasty home by installing the proper guard. Additionally, guards help to prevent back pressure from the outside wind in your dryer duct. Back pressure can cause carbon monoxide to enter your home. At Advanced, we offer both metal and plastic guards for installation depending on the homeowner's goal and budget. 
OUR DRYER VENT COMMERCIAL CLIENTS INCLUDE: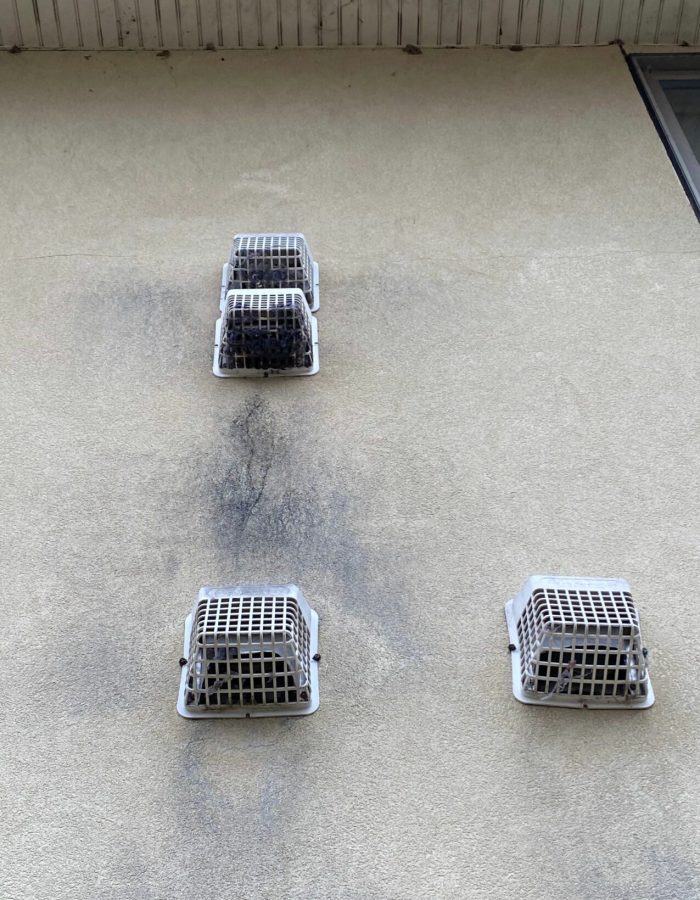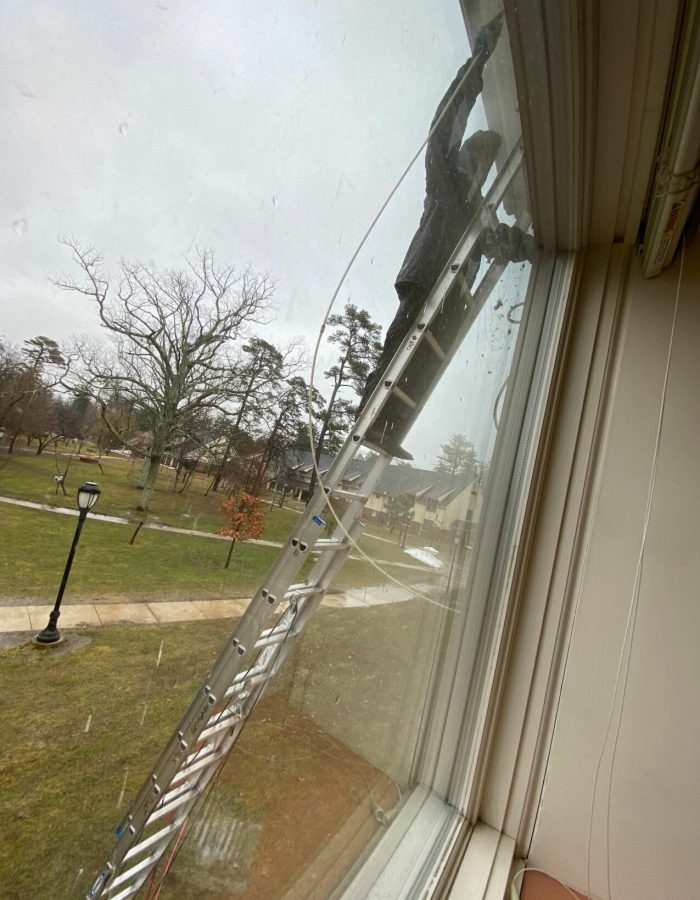 commercial dryer vent CLEANING TESTIMONIALS
They were punctual and explained the whole project to me before beginning. Laid down floor protectants and we're meticulous with their approach. Very friendly and knowledgeable.
Randy and his team were courteous, professional, explained their process, and worked very efficiently to clean the ducts in my home. I was really impressed with their work. There wasn't a trace of dust left in the areas they worked after they finished. Excellent job!
Your Staff is EXCELLENT Both in your office and your technician that came to my home. I cannot express how satisfied I am with Advanced Furnace. It was ABSOLUTELY a wonderful experience. I Highly recommend your company to anyone that needs your service. Bravo finally a company that is truly dependable and does an EXCELLENT service.
Easygoing, very professional and fast. One of the most enjoyable vendors I used during my remodeling of my home.
This company is excellent. Great customer service, solid professional technicians and exceptional quality service. We had a fire in our home and Advanced went out of the way to make sure our home was safe...clean and healthy for us to return and use our heat and air and sent us photos of the work....wow!
I had my Air Ducts cleaned 4 years ago by another company, no way did they do the job like Advanced! | was amazed by the thorough job he did. We didn't get that service before! I will definitely be calling them again!
Night and day difference. If you care about your family this is a must!
Had our new home done today after construction and it was amazing! I can't wait to see the quality in the air and finally stop seeing dust everywhere! Not to mention all the random things they found in the vents... people are strange! Thank you so much! This was great!
Two young guys did a wonderful job! Took the time to cover all the furniture. Cleaned every cover to vents. Wore booties over their shoes when they came into the house. Very polite and respectful people!
Very professional from quote to service to clean up. The techs arrived on time and took the time to explain what the game plan was for my duct cleaning. They were thorough and meticulous. I would use them again.