Get Your Ducts Professionally Cleaned, for Only $39
We are getting an alarming number of phone calls from customers asking us about random phone calls they are getting offering duct cleaning and free dryer vent cleaning for $39.00. These suspicious customers will ask, "Is this legitimate"? Our answer is NO and do not let them in your home. We have read horrible reviews regarding these outrageous offers. Most companies that offer ridiculous prices often up-sell once inside your home and I have heard of accounts where that $39.00 turns into $1000.
Advanced Furnace & Air Duct Cleaning DOES NOT solicit by phone.
We advertise but we do not cold call any customer-EVER. If you receive a phone call saying it is our company, please let us know asap. Our number is 800-317-7104.
The average cost for a duct cleaning is determined by the size of your home and the number of air handlers in your home. The EPA website states the cost usually runs from $450.00 to $1,000. Logically speaking, how could ANY company provide you with the same service for $39.00 or even $149.00.
Here are questions to ask when considering a duct cleaning company:
1. What kind of equipment do you use? Advanced Furnace & Air Duct Cleaning use state of the art equipment. Check out our trucks on our website. They move 16,000 CFM's of air per minute and are the strongest in the industry. Our trucks are well maintained. Anyone entering your home with a back pack shop vac or inferior truck mounted equipment should be asked to leave. The vacuum must be powerful enough to dislodge the dirt and debris from deep within your system. Advanced uses the SAME equipment it uses when performing a commercial or industrial duct cleaning.
2. What are your certifications? On-going education is a must in our industry. The company and its technicians should be NADCA certified. NADCA is the National Air Duct Cleaning Association and the gold standard for the industry. Advanced Furnace & Air Duct Cleaning hold many certifications in remediation and duct cleaning.
3. IF you are uncomfortable, always check with the Better Business Bureau. Any reputable company should be registered by the BBB. Advanced Furnace & Air Duct Cleaning proudly has a A+ rating with the BBB.
4. Read reviews! Google us and read our reviews. You can also go on our website to read reviews.
Reviews are a blessing to any reputable company. A review means a customer took the time to sign on and tell us what we did right. Word of mouth is the BEST advertising. Also, a happy customer is a returning customer and our retention rate is very high. Any reputable company should also be able to give you a list of referrals.
5. Ask how long the Company has been doing duct cleanings. Advanced Furnace & Air Duct Cleaning has been in business for 52 years. It is a family owned business. Duct cleaning is all we do. We do not upsell carpet cleaning or upholstery and drapery cleaning. We will not try and sell you a new furnace or air conditioning unit. Duct cleaning is ALL WE DO. Some companies offer duct cleaning just to get in your home.
6. Get a written estimate and have the company confirm their price in writing. Advanced will provide a quote over the telephone to our residential customers and the ONLY way that price will change is if the information given was inaccurate. This is a rarity, but at times we do find additional air handlers in the home. We usually discuss this with the customer before we start the cleaning. This does not apply to commercial or industrial duct cleaning. We must go out and visually inspect the property, so we can estimate the job properly.
7. Ask for a description of how the service will be performed. Know in advance what the service provider is going to do and completely understand the process. Once in your home, make sure the lead technician explains what they are doing and gives you updates.
Buyer beware.
It is impossible to offer a thorough and complete duct cleaning for these one size fits all pricing. Remember- you get what you pay for and anything too good to be true usually is a rip off!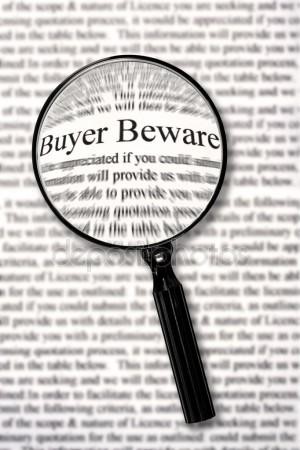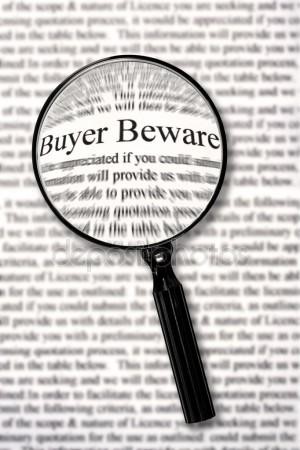 Call Advanced Furnace & Air Duct Cleaning at 800-317-7104 today for a quote. Please feel free to give us a call should you have any questions or concerns regarding a call or solicitation you have received. We are here to help you make the best decision possible! Make sure you ask for our current discounts and offers!