Due to circumstances beyond our control, the Live Nativity will be moved to Saturday, December 16th from 1:00PM to 4:00PM. Santa will also be available to meet with children on Sunday, 12/17 from 1-4PM.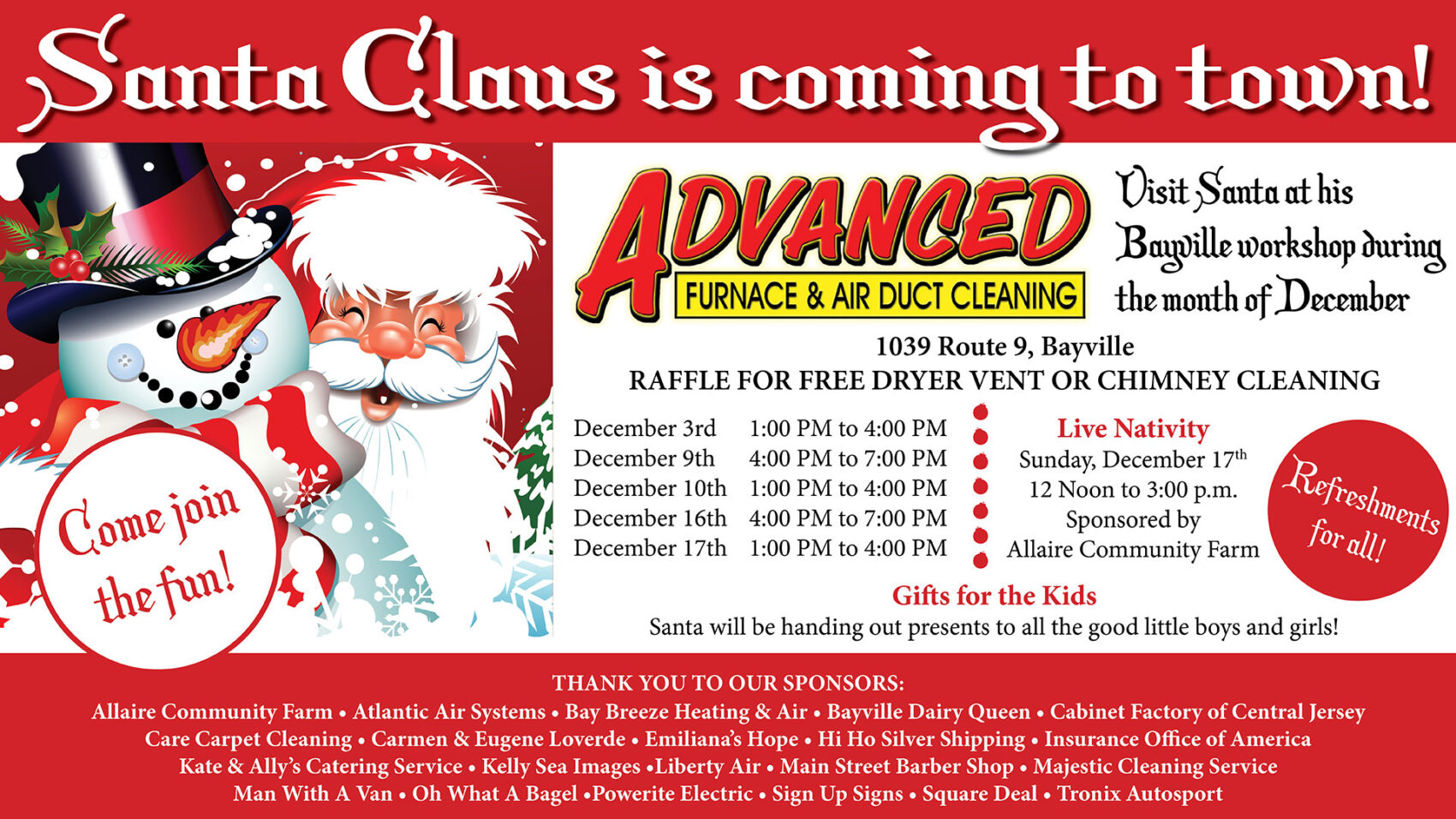 Get Your Free Price Guaranteed Duct Cleaning Quote
ALERT: Advanced Furnace & Air Duct Cleaning NEVER solicits via the telephone using robo calls. We have recently been "spoofed" and this activity has been reported to the FCC. Please report the calls to the FCC by logging into their website at www.fcc.gov and click on the top right where it reads, "For Consumers". Continue to the "Consumer Complaint Center" to log your complaint. You will need to provide the number that comes up on your caller I.D.
The callers are promoting ridiculously cheap duct cleanings and free dryer vent cleanings. This is a scam and hang up. The average duct cleaning by a reputable company will cost around $500.00 or more, depending on your home or business. Advanced Furnace & Air Duct Cleaning has been in business for over 52 years and uses state of the art equipment and the most updated techniques. Don't be fooled by false claims that you are getting the same service. Call us at 800-317-7104 if you want our advice regarding the calls you may be receiving.