What is Aeroseal?
Aeroseal is a patented breakthrough technology that tackles duct leaks from the inside out. The Aeroseal process puts escaping air under pressure and causes polymer particles to stick first to the edges of a leak, then to each other until the leak is completely sealed.
Aeroseal is the best duct sealing solution available.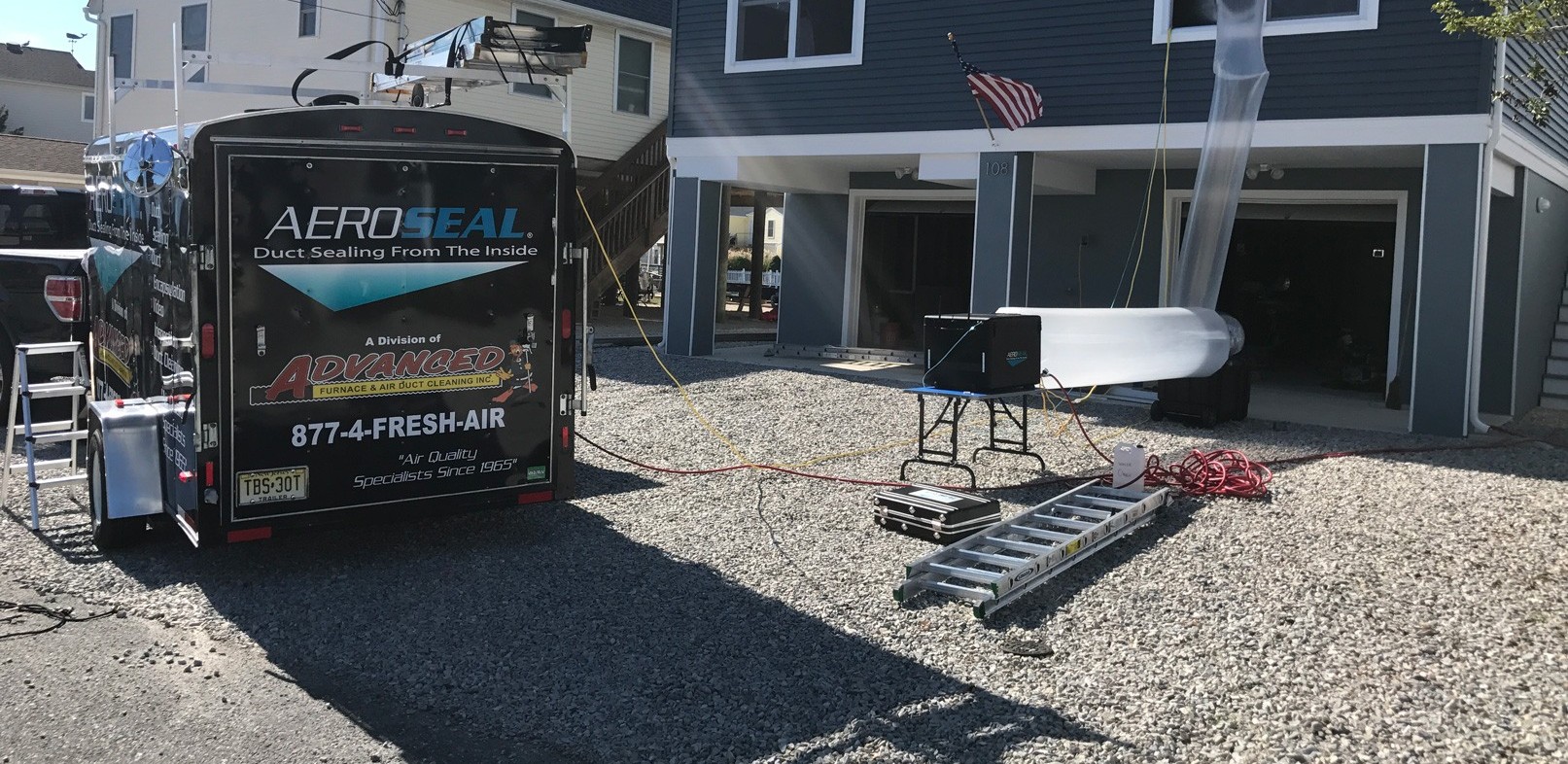 How Aeroseal Works for Your Home
Passing a Duct Seal Test with Aeroseal
Does Your Home
Have excessive dust?
Have high utility bills?
Have a musty smell?
Have hot or cold rooms?
Areoseal Can Help!!!!
Benefits of aeroseal
Increase Comfort
Save on Utility Bills
Improve Indoor Air and Allergies
Extend The Life of Your HVAC Equipment
How Does Aeroseal do this? Learn More
Did you know
30 cents of every $1 is lost
35-40% of energy is lost
Costs consumers $25 billion/year
Save up to 40% on energy bill
What does the air diagnostic and inspection tell me?
Advanced
2018-10-18T14:54:09+00:00
Inspection discovers any obvious break in the duct work and, as the initial step of the sealing process, the Aeroseal system will establish an exact amount of leakage in the duct system.
Of course, many people already know that a room or two in their house doesn't get good air circulation because they can feel it. Or, they already know that their energy bill is high because they see it.
The diagnostic measurement, provides a scientifically valid means to understand the performance of your air duct system. Many people are surprised to learn that homes typically leak 30% to 40% or more of their air through air duct leaks.
Awards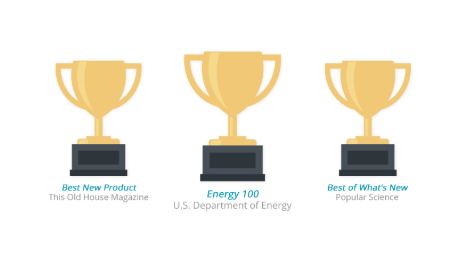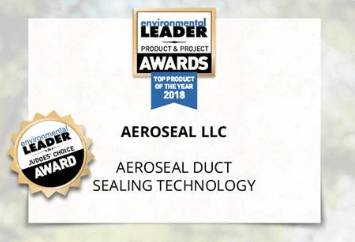 The sealing technology was invented by Dr. Mark Modera, a scientist at the University of California, in 1994.
History of Aeroseal

The technology was developed and tested by Indoor Air Quality scientists within the Indoor Environment Program at Lawrence Berkeley National Laboratory.
The University of California was granted patents in 1996 and 1999, and Aeroseal holds an exclusive license to the technology.
In 1997, the magic began to happen. HVAC contractors officially began using the Aeroseal technology to effectively seal air duct leaks in homes and commercial buildings, and the occupants have been noticing improved comfort, reduced dust/allergens, and lower energy/utility costs ever since.
The Aeroseal sealant has been in use for over twenty years. It is a vinyl material that is suspended in a water solutions. Once atomized, the sealant is air dried and is deposited principally at the leaks without coating the inside of the ducts.
In 2000, The Department of Energy (DOE) and its Citizen Judges selected the 100 best scientific and technological accomplishments to come out of the 23 years of the DOE's existence. The Citizen Judges narrowed down the field to the 23 technologies that have the largest potential to save consumers money and improve their quality of life. Aeroseal duct sealing technology was selected to receive both awards.
Upon the arrival of 2017, Aeroseal made some game-changing moves. It celebrated its 20th anniversary, announced its new product AeroBarrier, the breakthrough envelope sealing technology, and became a member of the Home Builders Association of Dayton (HBA).
---
Financing Available
1-877-4-FreshAir